September 3, 2009 1:30 PM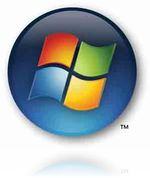 This post isn't anything new, but I felt that I should document that yet another person has wasted some of their life struggling to get CF working on an IIS7 machine. I first ran into this problem about 6 months ago when trying to install CF8 on Windows Server 2008 (64-bit), and we had so many problems doing it that the server was rolled back to Windows Server 2003 (32-bit) to get around it. Today I had to get CF9 installed on a Vista, and had to deal with the same issues all over again. Luckily the solution was simpler this time, and involved only one reinstall of CF, rather than 5 and a full wipe of an OS like last time.
Why hasn't this been fixed by now?
Oh, and for those needing a solution, I found mine at Dale Fraser's Blog.